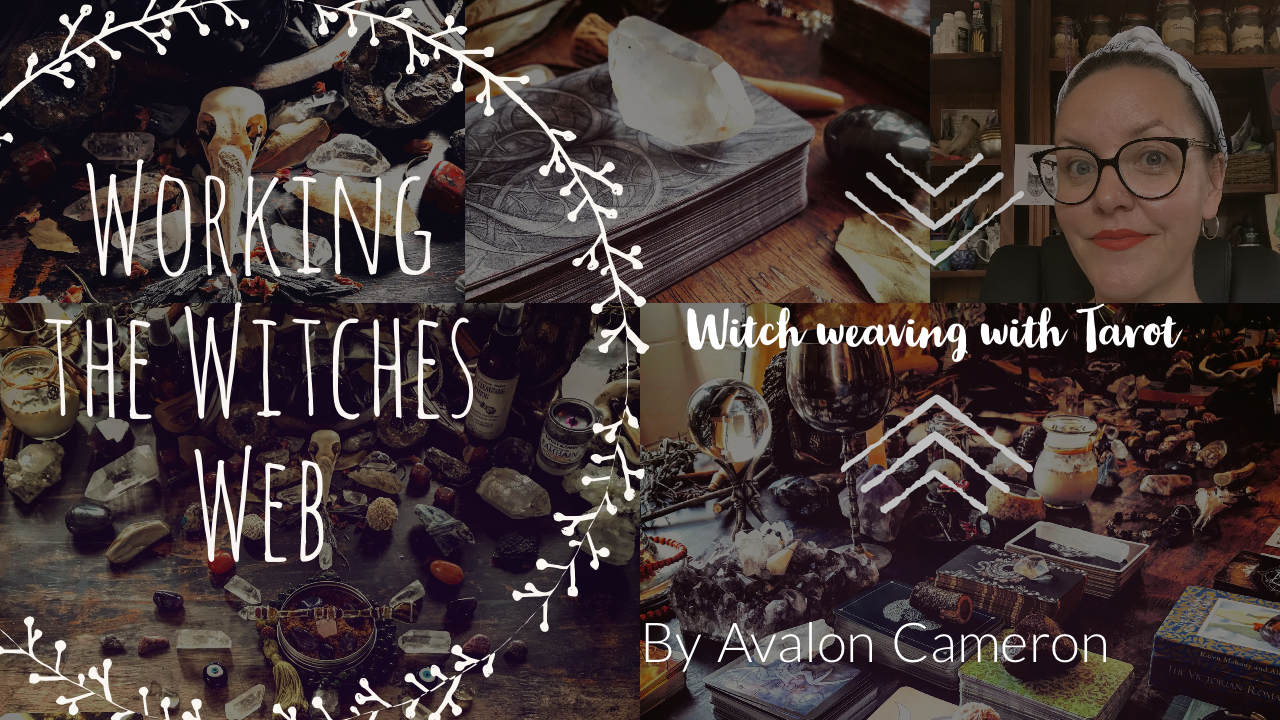 Welcome to Witch Weaving with Tarot!

When you love Tarot, you love it. It's like a drug, it calls to you in a way that is almost impossible to articulate, and chances are, if you tried to put that feeling into words, you would sound a bit…. "intense". Lucky for you, I like intense, I appreciate over the top passion and an excitement that would put a puppy to shame. When it comes to a passion for the cards, I'm right there with you.
Now Tarot enthusiasts like to come at the Tarot from all different angle, some might even say, a point of interest and or raging passion. And why not? Tarot, as we know, is just so damn mailable, its one of the reasons I love the Tarot as much as I do, you can make it fit you and your own personal… proclivities.
Now my personal proclivity is Witchcraft and it is through the lens of the Witch that I approach my Tarot. Those who took my Ritual Tarot course in 2017 will have a bit of an understanding of my approach to Tarot. However, this year, 2018 will see me peel back a few more layers and come at the Tarot from a Wild Witch angle. That's right mystical moon babes, we are diving head first into Tarot and Witchcraft. Get ready to make it, shake it, weave it, burn it, anoint it and shuffle that deck of brilliance and let it take you for a ride! A ride that takes you over the hedge, into a world of a Witches Magick!
My course will cover the following
Introduction to my style of Witchcraft.
Introduction to my style of Tarot
Elemental overview
Elemental meditations
Elemental Magick and the Tarot
Basic Herbs for witchcrafting
Crystals
Magickal days of the week
Colour magick
Choosing the right deck for magick
Connecting to your chosen deck
Magick enhancing Smudge
Blessing and activation ritual (out doors)
Welcome your deck into your energy
Moon Magick and Tarot
Sun Magick and Tarot
Spellcraft and Tarot Basics
Preparation of Sacred Space
Prepare the body (bath, food, fasting etc)
Prepare the mind (grounding, centering, meditation)
Journey to the temple (meet your sacred space, inner temple, guide)
Journey to the underworld (meet your sacred animal)
Triangle of Power, meet the Tarot Court
The medicine and the madness (upright and reversed card energies)
Find the key (the power card)
Weaving (stitching together the medicine of each card to create a spell)
Raising energy, releasing and the technique of Trending the mill (ecstatic practice)
OPTIONAL - Trance dance (yes an actual dance) optional and space required.
Chanting while weaving to raise, hold and release power.
Archetypes and sympathetic magic
Tarot oil, tarot candle, Tarot spoken spell
Tarot and the witches wheel, ritual, space adornments and magick
Protection magick with Tarot
Healing magick with Tarot
Money magick with Tarot
Love and harmony magick with the Tarot
Tarot and spirit work, offerings, connecting respectfully. Spontaneous writing/channeling
Respect and ethics, safety, duty of care, mental health.
Understanding your responsibilities
Knowing when to cast.
Giving back, gratitude and saying thanks. Fair exchange.
Be as BOLD as you are BLESSED
Avalon Cameron
Your Instructor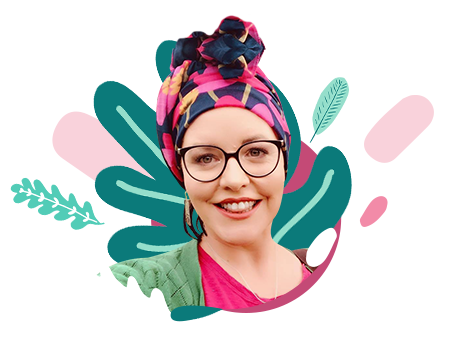 I am a Tarot professional, a Hereditary Witch and a Spirit Worker, Youtuber (amongst many other things.) This will be my third year teaching a masterclass for Tarot Summer School.
I was fortunate to have been born and raised in Brazil. There, my family has a Terreiro (Temple) named Centro Espirita Sao Joan Batista which is a Spirit temple for Umbanda Macumba. That is where I learned about Spirit, specifically, the Orisha.
What I know of Spirit Work comes from the Spirit World, from The Erê, the Preto Velho, The Exu, The Orisha. And what I know of Tarot comes from everywhere, a soul chasm of life experience which we all possess. As a Spirit Worker living far away from her roots, I have leaned into the magic of Tarot, using is as a gateway to Spirit, and I would love to show you just how it is that I do that.
On a personal level, I live in a remote patch of the world—a tiny town in Southern Tasmania, Australia, to be precise. I live off-grid in a tiny home. I am a mother of three beautiful souls a teacher of both Tarot and Folk Magic and a creative just making my way in this world.