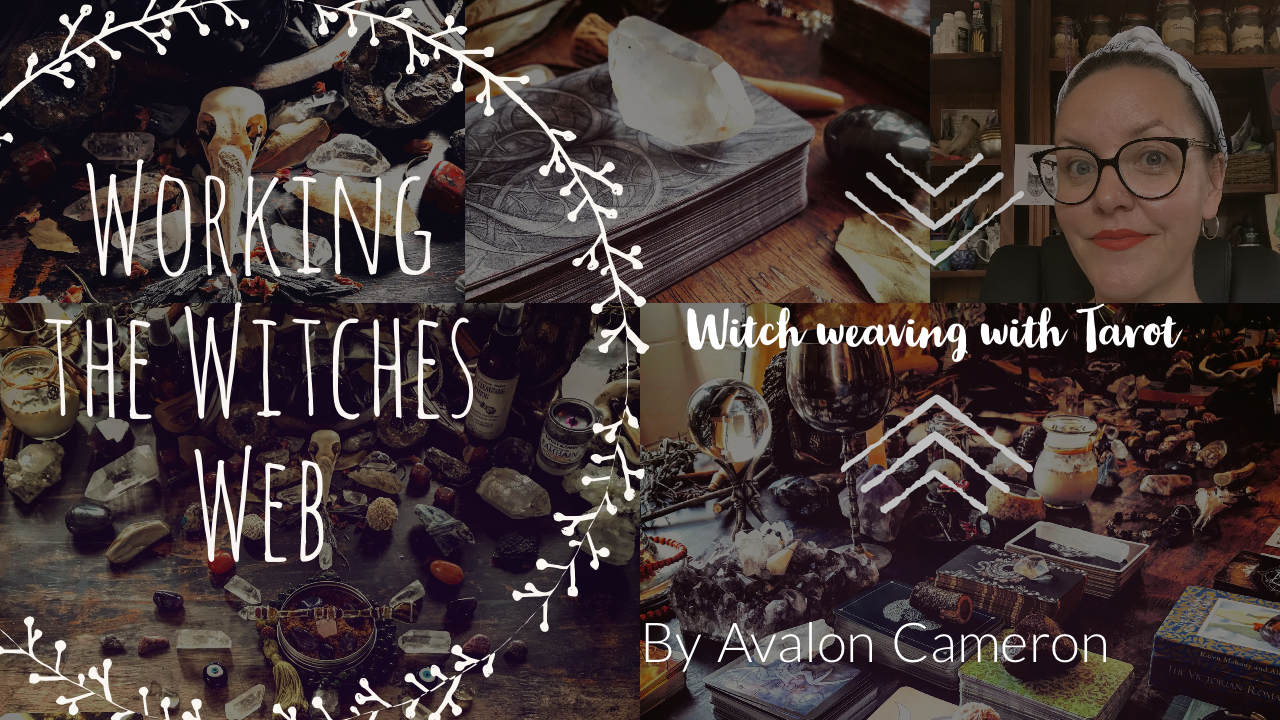 Welcome to Witch Weaving with Tarot!

When you love Tarot, you love it. It's like a drug, it calls to you in a way that is almost impossible to articulate, and chances are, if you tried to put that feeling into words, you would sound a bit…. "intense". Lucky for you, I like intense, I appreciate over the top passion and an excitement that would put a puppy to shame. When it comes to a passion for the cards, I'm right there with you.
Now Tarot enthusiasts like to come at the Tarot from all different angle, some might even say, a point of interest and or raging passion. And why not? Tarot, as we know, is just so damn mailable, its one of the reasons I love the Tarot as much as I do, you can make it fit you and your own personal… proclivities.
Now my personal proclivity is Witchcraft and it is through the lens of the Witch that I approach my Tarot. Those who took my Ritual Tarot course in 2017 will have a bit of an understanding of my approach to Tarot. However, this year, 2018 will see me peel back a few more layers and come at the Tarot from a Wild Witch angle. That's right mystical moon babes, we are diving head first into Tarot and Witchcraft. Get ready to make it, shake it, weave it, burn it, anoint it and shuffle that deck of brilliance and let it take you for a ride! A ride that takes you over the hedge, into a world of a Witches Magick!
My course will cover the following
Introduction to my style of Witchcraft.
Introduction to my style of Tarot
Elemental overview
Elemental meditations
Elemental Magick and the Tarot
Basic Herbs for witchcrafting
Crystals
Magickal days of the week
Colour magick
Choosing the right deck for magick
Connecting to your chosen deck
Magick enhancing Smudge
Blessing and activation ritual (out doors)
Welcome your deck into your energy
Moon Magick and Tarot
Sun Magick and Tarot
Spellcraft and Tarot Basics
Preparation of Sacred Space
Prepare the body (bath, food, fasting etc)
Prepare the mind (grounding, centering, meditation)
Journey to the temple (meet your sacred space, inner temple, guide)
Journey to the underworld (meet your sacred animal)
Triangle of Power, meet the Tarot Court
The medicine and the madness (upright and reversed card energies)
Find the key (the power card)
Weaving (stitching together the medicine of each card to create a spell)
Raising energy, releasing and the technique of Trending the mill (ecstatic practice)
OPTIONAL - Trance dance (yes an actual dance) optional and space required.
Chanting while weaving to raise, hold and release power.
Archetypes and sympathetic magic
Tarot oil, tarot candle, Tarot spoken spell
Tarot and the witches wheel, ritual, space adornments and magick
Protection magick with Tarot
Healing magick with Tarot
Money magick with Tarot
Love and harmony magick with the Tarot
Tarot and spirit work, offerings, connecting respectfully. Spontaneous writing/channeling
Respect and ethics, safety, duty of care, mental health.
Understanding your responsibilities
Knowing when to cast.
Giving back, gratitude and saying thanks. Fair exchange.
Be as BOLD as you are BLESSED
Avalon Cameron
Your Instructor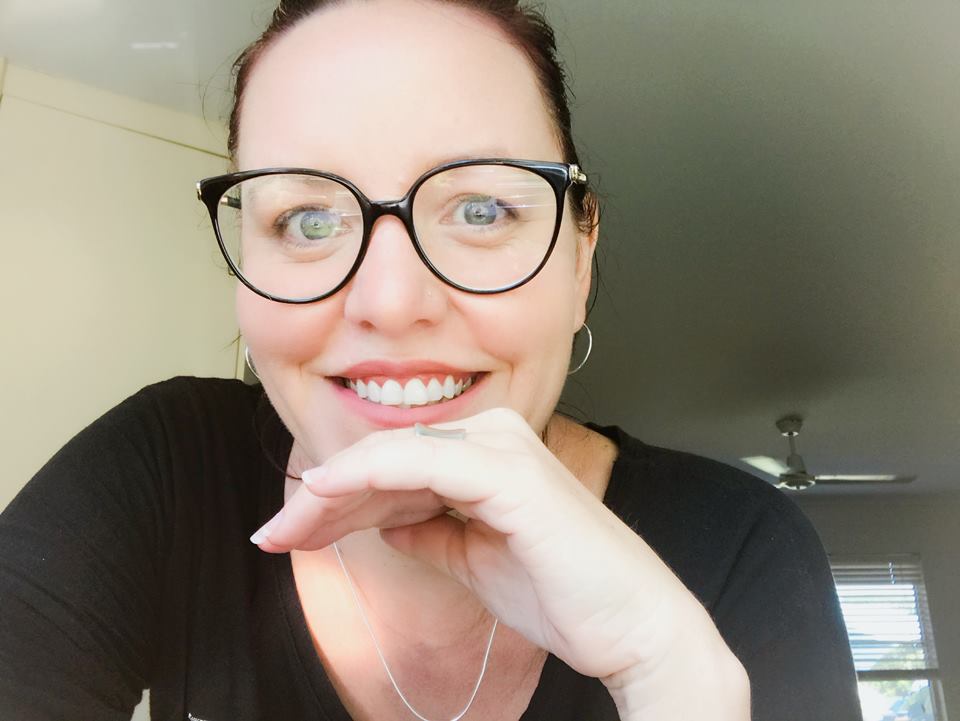 et's see if we can keep things simple here, my name is Avalon Cameron, and I am a hereditary Pagan Witch and an animist who was born and raised in Brazil and who now lives in the Far Northern Tropics of Australia. I am a Coven High Priestess, and a professional Cardslinger, Creator, and Writer. At present, I am working on the Bonestone & Earthflesh Tarot deck with artist and illustrator Ana Tourian. The Bonestone & Earthflesh Tarot, or Bonestone for short, is the first fine art Tarot deck to be created LIVE on YouTube in a series of iconic Bonestone Bashes.
I love Tarot, and I love Witchcraft. I live and breath both, equally. Because of my obvious passion for these beautiful pathways, I am approached quite often to teach what I do and what I know. So when Ethony invited me back to Tarot Summer School after the success of my first Tarot Summer School Masterclass "Ritual Tarot," I thought it was the perfect opportunity to go just that little bit (or a lot) deeper into those very unique subjects that make my Witches heart, skip a beat.

I live in the Tropics of Far northern Queensland Australia, I live between the Great Barrier Reef and the World Heritage listed Daintree Rainforest, which is the oldest living rainforest in the world. I am the mother of three beautiful humans, it is because of the beautiful babies that I am able to Teach what I love to do, with kindness, respect, and gentle ease.
Lastly, like you, I am a great many things, far too many to write. We are all unique and complex creatures. So also is my style of Witchcraft and my Tarot practice. I look forward to sharing a little of both with you.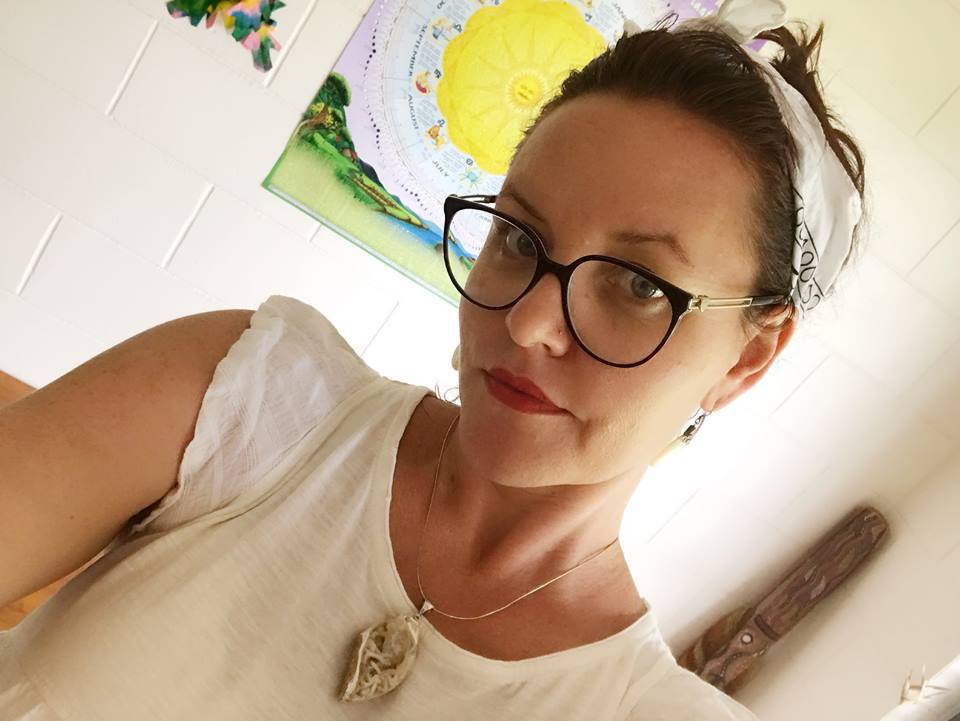 If you want to connect with me, then here is the link to my website, all my social media links can be found there.