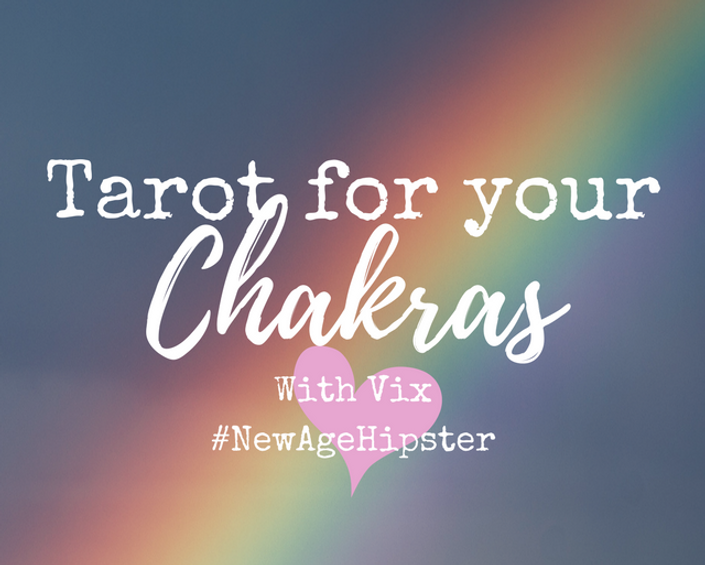 Ready to rainbow up your readings?
Whether your a woo woo newbie who just picked up your first deck and are like - chakras, huh? Or a seasoned Tarot pro looking for some ways to bring more colour to your Tarot practice, this course will help you connect with your own chakras through the cards, and help you dive even deeper into the energy of your own readings and readings for others.
In this course you'll find:
*Info about the Chakras
*Tarot + Chakra correspondences
*Exploring each Chakra in depth through the Tarot
*Basic readings + alternative/advanced options
*A clearing, healing and activation of your own Chakras through Tarot
*A downloadable meditation
*Lots of video lessons
*Worksheets to print off
You will need:
*A Tarot deck. I'm going to be talking in Rider Waite Smith style language, but any Tarot deck will be fine
*A journal and rainbow coloured pens
*A printer and some paper if you wanna print your workbook and worksheets off
*Tea (tea always goes well with Tarot, am I right?)
I look forward to seeing you in class my rainbow warriors! :D
With love and light,
Vix
x
Tarot Summer School Information
Where can I see the full Tarot Summer School lineup?
Who can I contact at the Academy if I have questions?
Please contact [email protected]
Can I upgrade my single purchases to a Season Pass?
Yes, please contact [email protected] and you can upgrade to a season pass.
How Does Tarot Summer School Work?
You can register for ANY of the Tarot Summer School courses starting June 1. Summer School closes August 11.
The first class goes live on June 21. You'll receive an email each time a class is released. You can attend classes at your convenience and you'll have lifetime access to any classes you purchase.
What If I Can't Watch The Course I Have Enrolled In The Day It Goes Live?
It's okay, Tarot Readers Academy students are all over the world. If you are unable to watch your course the day it goes live you will be able to access it forever via your student portal at the Tarot Readers Academy.
What Is The Last Day I Can Enrol In Tarot Summer School Courses?
12 AM PST on the 10th of August 2017
There will be a closing ceremony on the 11th of August.
Are There Payment Plans Available For The Season Pass?
Yes, there is a payment plan option for the season pass, you will see it when you click, 'enrol in course' or scroll down to the bottom of the season pass page on the Tarot Readers Academy.
What Are The Payment Methods Accepted At The Tarot Readers Academy?
All major international credit cards (Visa, MasterCard, American Express) are accepted and so is PayPal.
Please note that if you are geographically located in the EU, VAT will be added to your course investment at checkout. This is done automatically by the software we use.

What Is The Refund Policy With Tarot Summer School Courses?
There is a 30-day refund policy from date of purchase. Please contact the headmistress at [email protected] for these enquiries.
Please note that you will not have access to the courses if you process a refund.
Is There A Way To Speak To The Tarot Summer School Teachers Of The Course That I Have Enrolled In?
Summer School Teachers can be contacted through our Facebook Community and will also be joining in on the live Campfire calls where you can ask them questions about their courses. Not all Teachers will be able to join us for the live calls but they will try to make it.
What If I Can Not Make Any Of The Campfire Q&A Sessions?
If you have a burning question or want to ask your teachers something specific about the workshop that you are in you can submit a question via email or the Tarot Readers Academy Facebook Group and we will endeavour to answer it for you.
As a Tarot Summer School student you will have access to the recordings of the Campfire Q&A sessions after they are done via your Student portal at the Tarot Readers Academy.
Your Instructor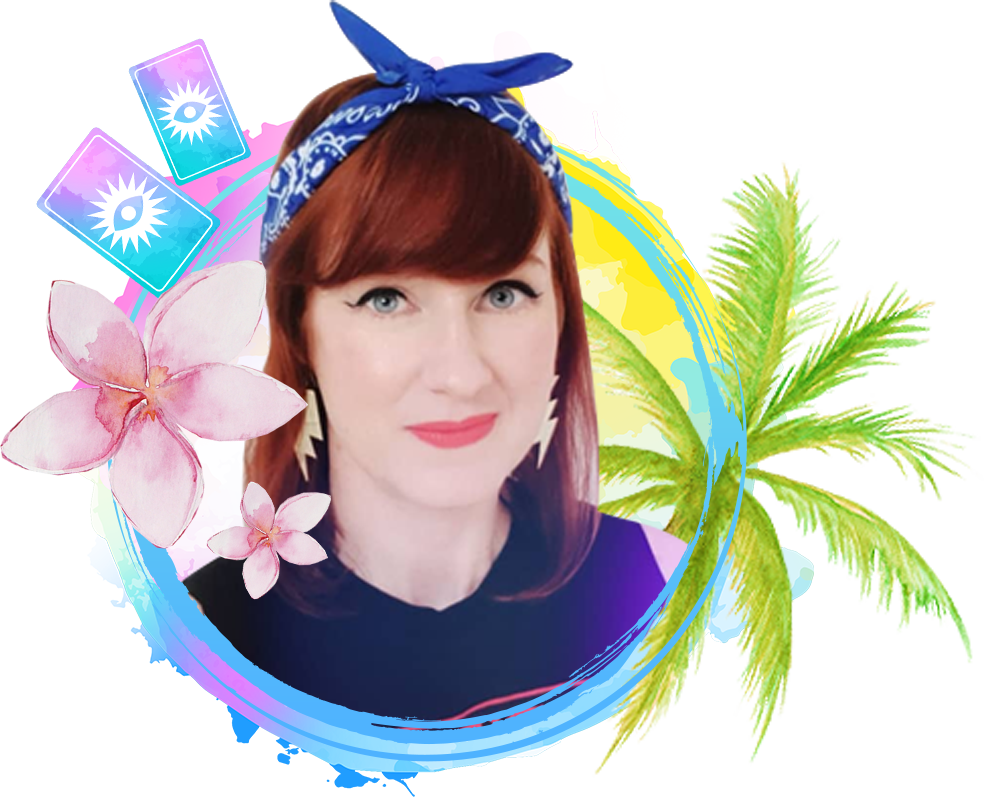 Victoria 'Vix' Maxwell is the creator of New Age Hipster, a spiritual home for good witches, lightworkers, starseeds and spiritual seekers. A Priestess for present times, modern mystic and spiritual teacher in converse sneakers, Vix supports her worldwide community in reconnecting to their own light, inner guidance and power through soul readings, courses, online spiritual development circle, spiritual business coven, podcast, blog and social media channels. Vix is the best-selling young adult fiction author of the Santolsa Saga series, author of Witch, Please: Empowerment and Enlightenment for the Modern Mystic published by HarperCollins and the Angels Among Us Oracle by Rockpool Publishing coming July 21.
Course Curriculum
Introduction
Available in days
days after you enroll
Chakras + The Tarot
Available in days
days after you enroll
Delving Deeper
Available in days
days after you enroll