RITUAL TAROT

A nourishing spiritual approach to the use of your tarot cards.


OVERVIEW & PURPOSE
Ritual Tarot is course designed for the grounded, mystical seeker wanting to create a deeper sense of ritual through their tarot practice. It is about utilising the tarot as a spiritual gateway, one that allows an individual to take a more holistic approach to the tarot, whether that be for everyday use all dedicated ritual.


OBJECTIVES

Welcome to Ritual Tarot
Selecting the right tarot deck for the job.
Cleansing, consecration, dedication
Simple Dedication Ritual
Crystal pairing: Pairing your beautiful tarot decks with a crystal or stone.
Creating a Sacred Space for Ritual Tarot
Metaphysical Maintenance: Keeping your magical shizzle squeaky clean
Cultivating a daily tarot practice.
Pathworking, meditation, journaling.
A guided pathworking.
Using the tarot to align your elemental bodies.
Tarot and The Wheel of the Year.
Honouring your ancestral web through the tarot.
Tarot and the Moon phases.

Working with the phases of the Moon
Tarot and the sacred femine moon time

The tarot and your own modern flow.

Tarot and the modern flow quick chat
Finding your flow
Sourcing inspiration from the world around you
What is your style?
Crystal helpers
Oracle decks
Spreads when you need them
Spreads Vs Freeform
Grounding after heavy reading
Full Moon Tarot Ritual
MATERIALS NEEDED
Tarot deck.
Dedicated book or journal.
COURSE FLOW

Ritual Tarot Begins with cultivating an understanding of what it truly means to connect with the a tarot deck and to utilise it as a holistic tool that can enhance your spiritual practice whether that be a daily practice or a ritual celebration.
From there, Ritual Tarot will lead you through a series of simple yet creative ritual techniques and nourishing daily practice to assist you in developing a rich and diverse Tarot practice with a beautiful infusion of ritual.
Ritual Tarot was born out of my own personal practice, a practice I have cultivated over more then 20 years. I am delighted to be sharing sacred learning space with you and wish to warmly welcome you into my Tarot abode.
Much love and many blessings. And remember, be as BOLD as you are BLESSED!
Avalon Cameron xo
Tarot Summer School Information
Where can I see the full Tarot Summer School lineup?
Who can I contact at the Academy if I have questions?
Please contact [email protected]
Can I upgrade my single purchases to a Season Pass?
Yes, please contact [email protected] and you can upgrade to a season pass.
How Does Tarot Summer School Work?
You can register for ANY of the Tarot Summer School courses starting June 1. Summer School closes August 11.
The first class goes live on June 21. You'll receive an email each time a class is released. You can attend classes at your convenience and you'll have lifetime access to any classes you purchase.
What If I Can't Watch The Course I Have Enrolled In The Day It Goes Live?
It's okay, Tarot Readers Academy students are all over the world. If you are unable to watch your course the day it goes live you will be able to access it forever via your student portal at the Tarot Readers Academy.
What Is The Last Day I Can Enrol In Tarot Summer School Courses?
12 AM PST on the 10th of August 2017
There will be a closing ceremony on the 11th of August.
Are There Payment Plans Available For The Season Pass?
Yes, there is a payment plan option for the season pass, you will see it when you click, 'enrol in course' or scroll down to the bottom of the season pass page on the Tarot Readers Academy.
What Are The Payment Methods Accepted At The Tarot Readers Academy?
All major international credit cards (Visa, MasterCard, American Express) are accepted and so is PayPal.
Please note that if you are geographically located in the EU, VAT will be added to your course investment at checkout. This is done automatically by the software we use.

What Is The Refund Policy With Tarot Summer School Courses?
There is a 30-day refund policy from date of purchase. Please contact the headmistress at [email protected] for these enquiries.
Please note that you will not have access to the courses if you process a refund.
Is There A Way To Speak To The Tarot Summer School Teachers Of The Course That I Have Enrolled In?
Summer School Teachers can be contacted through our Facebook Community and will also be joining in on the live Campfire calls where you can ask them questions about their courses. Not all Teachers will be able to join us for the live calls but they will try to make it.
What If I Can Not Make Any Of The Campfire Q&A Sessions?
If you have a burning question or want to ask your teachers something specific about the workshop that you are in you can submit a question via email or the Tarot Readers Academy Facebook Group and we will endeavour to answer it for you.
As a Tarot Summer School student you will have access to the recordings of the Campfire Q&A sessions after they are done via your Student portal at the Tarot Readers Academy.
Your Instructor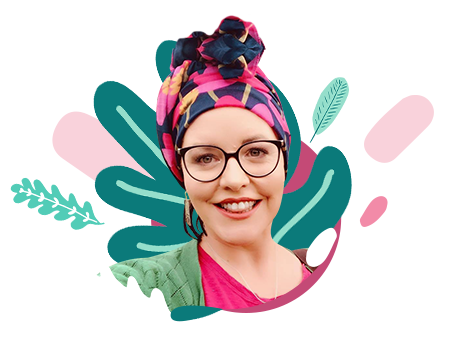 I am a Tarot professional, a Hereditary Witch and a Spirit Worker, Youtuber (amongst many other things.) This will be my third year teaching a masterclass for Tarot Summer School.
I was fortunate to have been born and raised in Brazil. There, my family has a Terreiro (Temple) named Centro Espirita Sao Joan Batista which is a Spirit temple for Umbanda Macumba. That is where I learned about Spirit, specifically, the Orisha.
What I know of Spirit Work comes from the Spirit World, from The Erê, the Preto Velho, The Exu, The Orisha. And what I know of Tarot comes from everywhere, a soul chasm of life experience which we all possess. As a Spirit Worker living far away from her roots, I have leaned into the magic of Tarot, using is as a gateway to Spirit, and I would love to show you just how it is that I do that.
On a personal level, I live in a remote patch of the world—a tiny town in Southern Tasmania, Australia, to be precise. I live off-grid in a tiny home. I am a mother of three beautiful souls a teacher of both Tarot and Folk Magic and a creative just making my way in this world.