RITUAL TAROT

A nourishing spiritual approach to the use of your tarot cards.


OVERVIEW & PURPOSE
Ritual Tarot is course designed for the grounded, mystical seeker wanting to create a deeper sense of ritual through their tarot practice. It is about utilising the tarot as a spiritual gateway, one that allows an individual to take a more holistic approach to the tarot, whether that be for everyday use all dedicated ritual.


OBJECTIVES

Welcome to Ritual Tarot
Selecting the right tarot deck for the job.
Cleansing, consecration, dedication
Simple Dedication Ritual
Crystal pairing: Pairing your beautiful tarot decks with a crystal or stone.
Creating a Sacred Space for Ritual Tarot
Metaphysical Maintenance: Keeping your magical shizzle squeaky clean
Cultivating a daily tarot practice.
Pathworking, meditation, journaling.
A guided pathworking.
Using the tarot to align your elemental bodies.
Tarot and The Wheel of the Year.
Honouring your ancestral web through the tarot.
Tarot and the Moon phases.

Working with the phases of the Moon
Tarot and the sacred femine moon time

The tarot and your own modern flow.

Tarot and the modern flow quick chat
Finding your flow
Sourcing inspiration from the world around you
What is your style?
Crystal helpers
Oracle decks
Spreads when you need them
Spreads Vs Freeform
Grounding after heavy reading
Full Moon Tarot Ritual
MATERIALS NEEDED
Tarot deck.
Dedicated book or journal.
COURSE FLOW

Ritual Tarot Begins with cultivating an understanding of what it truly means to connect with the a tarot deck and to utilise it as a holistic tool that can enhance your spiritual practice whether that be a daily practice or a ritual celebration.
From there, Ritual Tarot will lead you through a series of simple yet creative ritual techniques and nourishing daily practice to assist you in developing a rich and diverse Tarot practice with a beautiful infusion of ritual.
Ritual Tarot was born out of my own personal practice, a practice I have cultivated over more then 20 years. I am delighted to be sharing sacred learning space with you and wish to warmly welcome you into my Tarot abode.
Much love and many blessings. And remember, be as BOLD as you are BLESSED!
Avalon Cameron xo
Your Instructor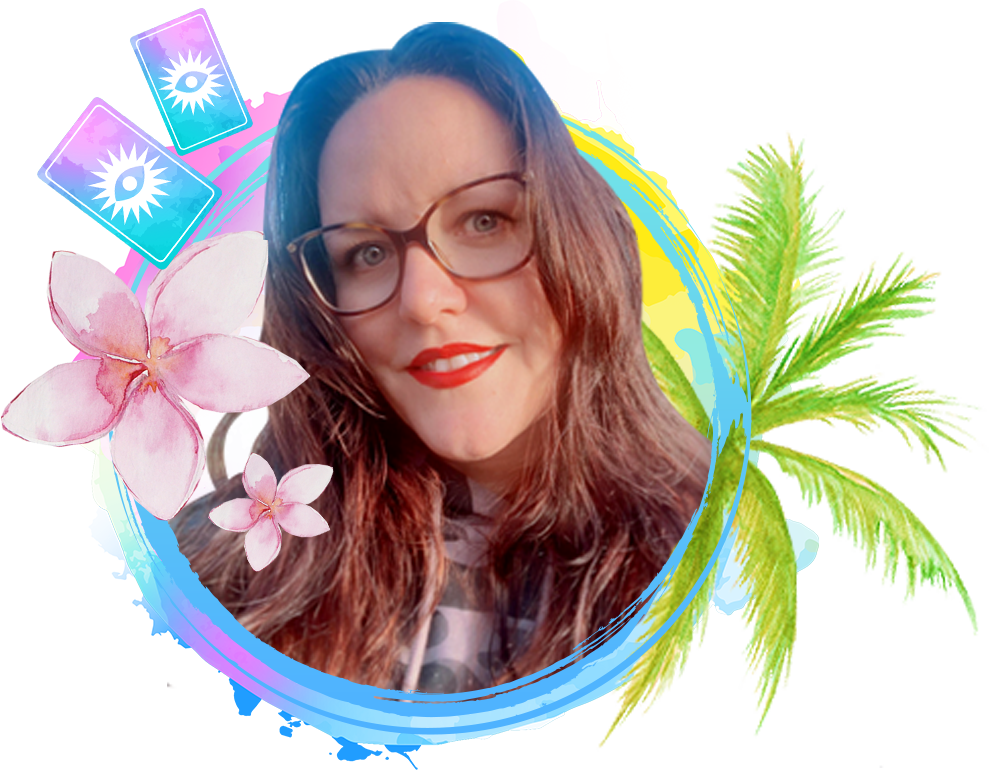 Avalon is a professional tarot reader, teacher of tarot and passionate tarot creator. Avalon's speciality is Tarot and Witchcraft and she possesses a clever knack for weaving magic and spirit work into her Tarot practice. Avalon is a hereditary Witch and Spirit Worker from Brazil. She now lived completely off-grid in Southern Tasmania Australia, a place globally recognized for its ancient landscapes, deadly creatures and haunting beauty.