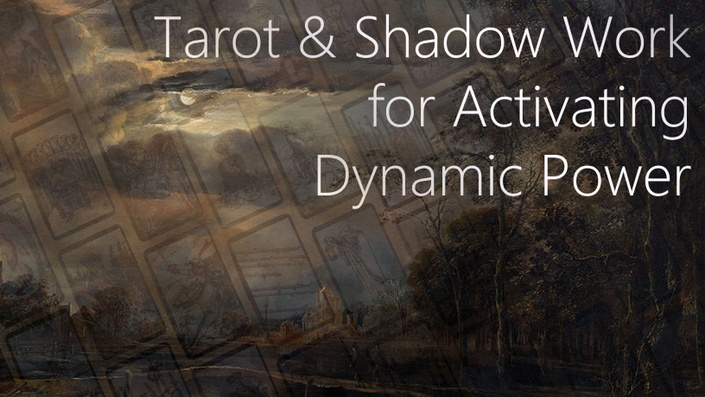 Tarot and Shadow Work for Activating Dynamic Power
Accessing Five Reservoirs of Personal Power Within
Watch Promo
Course Objective:
To strengthen your personal vitality and the reservoir of metaphysical powers you can command or control, through attunement to those inner and outer alchemical forces embedded into the archetypal tarot architecture.
Course Description:
We often hear about using tarot for shadow work. This course takes that concept a step further to address how tarot and shadow work can be utilized to cultivate dynamic personal power. The more personal power you wield, the greater likelihood of success you'll enjoy in achieving your goals.
To break vicious cycles that hold you down and to overcome that which haunts you, you need force. You can summon that force from within you and to navigate that inner landscape of yours in search of your powers, we use the tarot. The course addresses how to source power from five specific inner reservoirs, corresponding with the architecture of tarot, which are as follows:
Expert or authoritative power, which we harness through the Fire elements in tarot;
The power of charisma, or appeal, harnessed through the Water elements;
The power of punishment to reinforce your personal sovereignty, harnessed through Air;
The power of reward, or building relations, harnessed through Earth; and
The power of change, or the power of esoteric knowledge, harnessed by attuning to Spirit and how Spirit presents itself in the tarot deck.
The tarot will be used as an anchoring and centering tool for navigating the inner landscape in search of those five reservoirs of power. We can also better understand these five powers of social psychology through the Major Arcana and the four suits of the Minor Arcana.
We will cover both the psychological and the metaphysical facets of these powers and how you can activate them by navigating your shadow landscape with the tarot. Overcome lack mentality, the pain of failure, recurring underachievement, fear, inertia, and insecurity by activating these five powers that are just beyond the nether regions of your own mind and will.
Tarot, social psychology, chakra strengthening, self-reflection, personal ritual, spell-crafting, and basic East Asian Qi energy work will be covered. The course content delves unabashedly into faith-based material.
Prerequisites:
- Rudimentary, beginner-level knowledge of tarot
- An open mind
- Commitment to at least 60 seconds of energy cultivation exercises daily and monthly "check-ins" with yourself via ritualized work for about one calendar year
Materials Provided:
- Nine video lectures, total run time approximately 150 minutes
- Course guidebook, PDF (see table of contents linked below)
First Assignment:
In college and definitely in grad school, many professors would post the first day's assignment prior to commencement of the course. Some students would ignore the posting, not even realize it was posted, or just wait until the academic ball got rolling before jumping into the reading and work. Some students, however, would get on it asap. Which you choose to be is, well, up to you. For those who'd like to get ahead, you can preview the table of contents for the course guidebook that you'll be getting and also get started on the Chapter 1 and Chapter 2 reading.
Course Guidebook Table of Contents
Important Notes:
The instructor of this course is not a licensed counselor, therapist, or psychologist. This course is designed for general spiritual educational purposes only and not intended to diagnose or treat specific psychological issues. Course content is designed for individuals in ordinary mental and physical health.

Tarot Summer School Information
Where can I see the full Tarot Summer School lineup?
Who can I contact at the Academy if I have questions?
Please contact [email protected]
Can I upgrade my single purchases to a Season Pass?
Yes, please contact [email protected] and you can upgrade to a season pass.
How Does Tarot Summer School Work?
You can register for ANY of the Tarot Summer School courses starting June 1. Summer School closes August 11.
The first class goes live on June 21. You'll receive an email each time a class is released. You can attend classes at your convenience and you'll have lifetime access to any classes you purchase.
What If I Can't Watch The Course I Have Enrolled In The Day It Goes Live?
It's okay, Tarot Readers Academy students are all over the world. If you are unable to watch your course the day it goes live you will be able to access it forever via your student portal at the Tarot Readers Academy.
What Is The Last Day I Can Enrol In Tarot Summer School Courses?
12 AM PST on the 10th of August 2017
There will be a closing ceremony on the 11th of August.
Are There Payment Plans Available For The Season Pass?
Yes, there is a payment plan option for the season pass, you will see it when you click, 'enrol in course' or scroll down to the bottom of the season pass page on the Tarot Readers Academy.
What Are The Payment Methods Accepted At The Tarot Readers Academy?
All major international credit cards (Visa, MasterCard, American Express) are accepted and so is PayPal.
Please note that if you are geographically located in the EU, VAT will be added to your course investment at checkout. This is done automatically by the software we use.

What Is The Refund Policy With Tarot Summer School Courses?
There is a 30-day refund policy from date of purchase. Please contact the headmistress at [email protected] for these enquiries.
Please note that you will not have access to the courses if you process a refund.
Is There A Way To Speak To The Tarot Summer School Teachers Of The Course That I Have Enrolled In?
Summer School Teachers can be contacted through our Facebook Community and will also be joining in on the live Campfire calls where you can ask them questions about their courses. Not all Teachers will be able to join us for the live calls but they will try to make it.
What If I Can Not Make Any Of The Campfire Q&A Sessions?
If you have a burning question or want to ask your teachers something specific about the workshop that you are in you can submit a question via email or the Tarot Readers Academy Facebook Group and we will endeavour to answer it for you.
As a Tarot Summer School student you will have access to the recordings of the Campfire Q&A sessions after they are done via your Student portal at the Tarot Readers Academy.
Your Instructor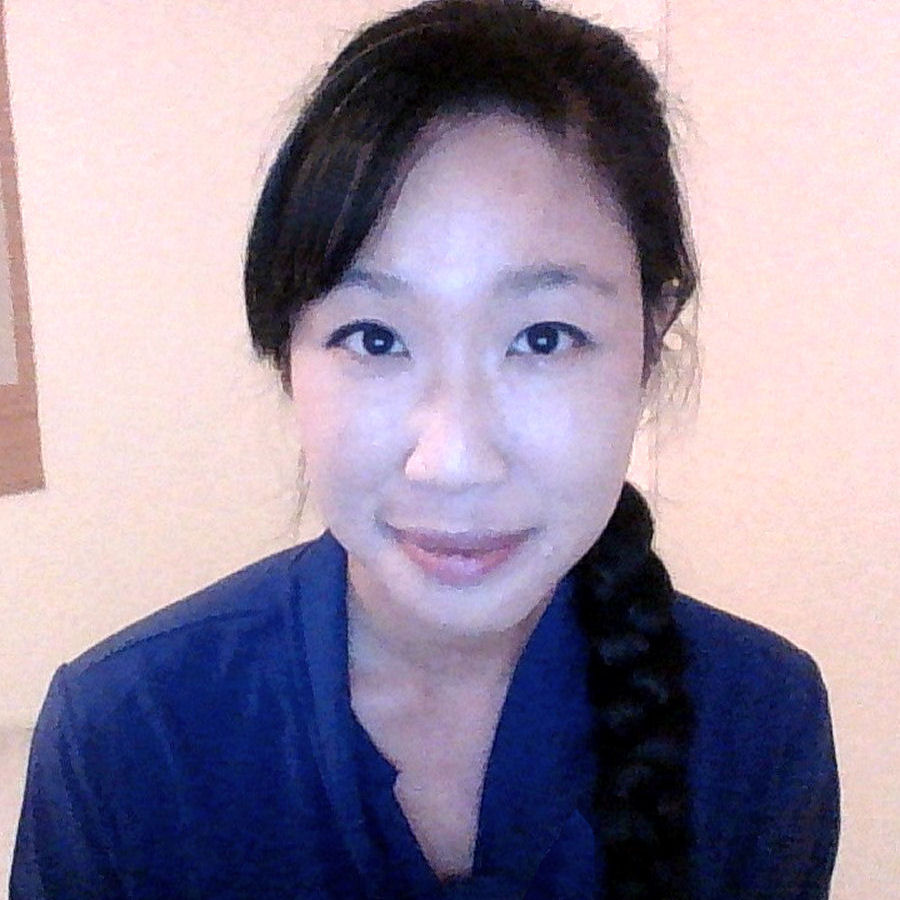 Benebell Wen is the author of Holistic Tarot and The Tao of Craft. She is a professional tarot reader and dabbles in various metaphysical arts. Learn more about her at www.benebellwen.com.
Course Curriculum
Course Introduction
Available in days
days after you enroll
Download Course Book Files
Available in days
days after you enroll
All Course Materials Direct Download
Available in days
days after you enroll
This course is closed for enrollment.