 LIFETIME ACCESS
Learn on your own schedule CERTIFICATE OF COMPLETION
Showcase your achievement

RISK FREE
30 day money back guarantee
How to Give A Truly Empowering Reading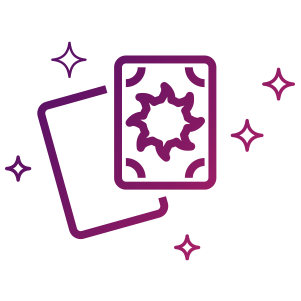 Hey there, poptart!

Thanks so much for checking out my course! First thing's first - I've made a little video to help you understand more about who I am, what I do and what you can expect from my course! Enjoy!

Here are some extra details:

Who is this course for?

It's for anyone who gives readings to others, whether they are pro readers or not. It's for people who want to make sure that their readings are nurturing and empowering for their querents. It's a course for conscious cardslingers who want to put the keys into their querents' hands rather than simply telling them what to do!

What do I need in order to enroll and complete this course?

There are no requirements as far as tools or equipment are concerned. Just grab some paper and a pen if you feel you'd like to take some notes whilst you go through each video segment!

What will I learn?

You'll learn how to help your querents feel more confident, bolder in facing their choices and more prepared to meet the challenges in front of them.

You'll learn how to present your best knowledge of the cards without trying to control the eventual outcome for querents, making you an ethical, purposeful cardslinger who is more concerned with empowering your querents than controlling them.

You'll learn how to use language to instill your querents with a sense of strength and possibility, helping them to feel excited about the onward journey!

You'll learn how to give suggestions for actions, exercises, experiments and homework so that the querent feels that their reading has only been the beginning of a great adventure rather than the end of the line.

If you're a pro, or you want to be a pro someday, you will learn how to give the kind of reading that'll make a querent return for more, becoming a regular client who knows that they can rely on your readings for a dose of high-impact empowerment and motivation!

What are the included materials and resources?

The course includes FIVE videos, each between 20-30 minutes in length. Here are the topics we'll be covering:

VIDEO 1: Why Empowerment?
Why should you even be concerned about making your readings empowering as opposed to instructional or definitive? Let's get into it here in the first segment!

VIDEO 2: Prepping for Maximum Empowerment
Before the reading even begins, there are lots of things you can do to ensure that the experience has the potential to be empowering. This second segment covers many of my ideas and techniques.

VIDEO 3: Choosing Empowering Language
Which words and phrases open the door for feelings of empowerment? What about the words and phrases which reduce empowerment and jeopardize the querent's sense of choice/possibility? We get into that here..

VIDEO 4: Preparing Your Querent for An Empowered Onward Journey
How can you offer suggestions for actions to take and 'homework' to try without coming across as bossy or patronising? Let's explore the possibilities here in the fourth installment!

VIDEO 5: Traps and Mistakes to Avoid
Just a few thoughts and musings on pitfalls to avoid on your journey as an empowering reader! This fifth video looks at techniques and mindsets to steer clear of and how to identify any blocks in your reading style which may be preventing you from truly empowering your querents.

WORKSHEETS: There are TWO worksheets offered with the course. The first is for you to fill out BEFORE you begin. It helps you to explore your mentality around empowering readings and identify your beliefs and framework. The second, which you fill out AFTERWARDS, helps you to see the areas of improvement and realisation, and encourages you to commit to giving more empowered readings in the future..

If you think you could benefit from this course, I look forward to giving it my all, honey bee! Let's do this!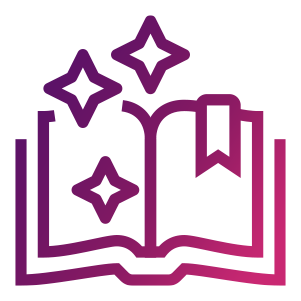 COURSE CURRICULUM
Course Curriculum
Your course materials are right here, poptart!
Available in days
days after you enroll
YOUR INSTRUCTOR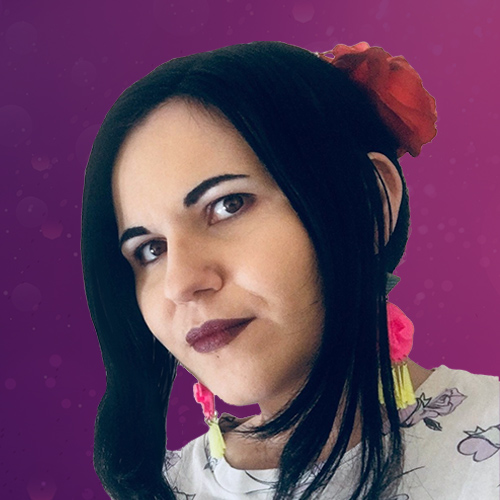 Kelly-Ann Maddox is a Spiritual Counsellor and long-term, award-winning cardslinger whose YouTube channel has aimed to offer in-depth information on Tarot and personal development since 2012. Kelly-Ann's approach to the deck and the spiritual journey is intimate, wild and intuitive. She uses Tarot to enhance her counselling practice with one-to-one clients, accessing the archetypes and imagery within the cards to promote individual empowerment and inspired action.

Kelly-Ann's offerings centre the themes of self-love, shadow work, personalised spiritual practice and deep psyche-diving. Her personal story of overcoming self-loathing and mental health issues is woven into her content, offering an honest and realistic idea of what can be achieved if you decide to walk a path of authenticity and instinct. When she's not playing with Tarot and serving clients, Kelly-Ann is busy cooking up vegan recipes, making collages or dancing to techno in a warehouse or forest with her eyes closed and her hands to the sky.️
COURSE FEE
INCLUDES LIFETIME ACCESS