 LIFETIME ACCESS
Learn on your own schedule CERTIFICATE OF COMPLETION
Showcase your achievement

RISK FREE
30 day money back guarantee
Open a Magickal Portal With the Imagery and Symbolism of the Tarot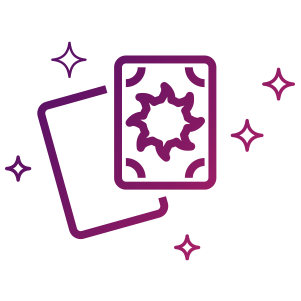 Are you ready to get wild, Tarot Child? Explore your favorite archetypes and unlock hidden magick with the guidance of this dynamic course! The techniques you'll learn will make your craft more potent and focused while helping you evolve as a witch and a spiritual being. If you're looking to blend tarot and witchcraft in an engaging, expansive way, this course is for you!

This course includes:


A demonstration of the relationship between tarot and witchcraft and techniques for harnessing and applying its power

Ways to facilitate deity bonding through exploring the major arcana

An approach to channelling deity through divination

Methods for developing astral consciousness through card scrying

The "Magician's Tools" guided meditation

Tips for approaching tarot journaling as a spiritual practice

A style of scripting using spontaneous card pulls

A tutorial that shows how to craft powerful candle spells using tarot symbols
By the time you finish this course, you'll have deepened your understanding of tarot as a magickal tool, developed a solid witchcraft practice with tarot at its center, and learned the basics of astral travel, sigil casting, and deity work. This course is a primer for anyone who digs the magick of the mind, and the tools you'll learn will help you become a more powerful witch, both inside and out!



"What Jessi teaches in her courses and what she talks about on all of her platforms is backed up by her actions - she walks her talk."
- Samantha M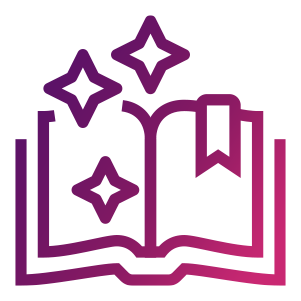 COURSE CURRICULUM
Course Curriculum
Getting Started + Introduction
Available in days
days after you enroll
Dancing With Deity
Available in days
days after you enroll
Exploring the Astral Realm
Available in days
days after you enroll
YOUR INSTRUCTOR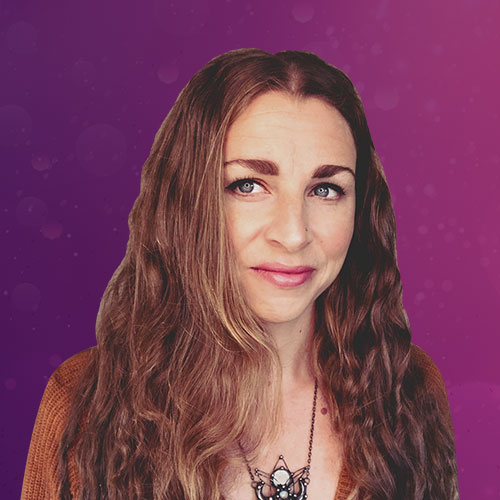 Hello, Beauty! I'm Jessi, the Mind Witch Mama! For the past five years, I've been serving witches and spiritually curious women through the WISE ONES Coven, the Spell Bound Academy, and personal tarot readings and guidance sessions. I'm very excited to make my third appearance as a Tarot Summer School instructor and to share The Mind Witch's Guide to Tarot Magick with you!

My work is powered by the belief that mindfulness, ritual, magick, and spiritual exploration have the power to give us the lives we've always craved, and everything I create is crafted in the spirit of this belief. If you'd like to learn more about who I am, what I do, and how I can serve your spiritual and magickal journey, visit www.jessihuntenburg.com. Much love, and I'll see you soon!️

"Normally I sign up for the classes I want, but there are so many classes I want this year, I just signed up for all of them. Really excited about the offerings this year! I love the summer school!"
- Nova S
COURSE FEE
INCLUDES LIFETIME ACCESS "Everyone that was involved in Tarot Summer School, including this course, did an outstanding job! I loved the extensive, wide variety collection of classes, I loved that I could pick and choose which ones were the best fit for me, and I love that I can take my time and work on them as time permits!"
- Jaida W
FREQUENTLY ASKED QUESTIONS
Why should I take this course?
Because it's fun, intriguing, engaging, and empowering. If you're even remotely interested in any of the topics mentioned, you should enroll--this entire offering is smack dab in the middle of my wheelhouse, so I can pretty much guarantee you'll learn something that will deepen or strengthen your magickal practice!
Do I need to have a working knowledge of witchcraft to take this course?
A basic knowledge would be helpful, but again, it's not necessary. I'll be providing links to additional videos/resources that explain the concepts of astral travel, sigil magick, deity work, etc. that provide the basic information that I may gloss over in the course work. If you have any questions, you can always ask!
Do I need to have an intermediate to advanced knowledge of the tarot to do well in this course?
A basic knowledge of the tarot is helpful, but not necessary! Most of the magick we'll do focuses on the exploration of a single card, and you can always reference card meanings when needed. If you're completely unfamiliar with the tarot, books such as Holistic Tarot by Benebell Wen and Your Tarot Court by Ethony Dawn will help immensely.